Residential Window Films
Window coverings for your home provide beauty, protection and peace of mind
You love your windows and the light they bring into your home. As much as you cherish the views and the natural light they reveal, you also live with the excessive heat, glare, and harmful ultraviolet light that the sun creates.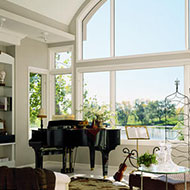 Enhance your home's windows and protect your family with 3M window films
3M Window Films enhance the look and functionality of your windows, and also help to improve your comfort, add additional privacy control, and lower your energy costs. Our window films help you to protect your home with shatterproof features, and UV protection to prolong the life of your carpets, furniture, and hardwood floors by keeping heat and sun damage at bay. 3M Window Film products make natural light a beautiful and welcome addition to your home once again.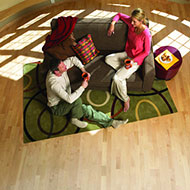 Residential window films from a name you know and trust
For more than 40 years, 3M has been a leader in improving interior natural light with window films. You can rely on us to help protect your family and furnishings against ultraviolet rays, severe weather, and vandalism - all while providing you with the additional comfort that comes from reducing excessive solar heat and glare.